Socialising - Connecting And Comradeship

At our V1P open access/ drop-in sessions a relaxed, friendly, informal and safe environment awaits Veterans and their families encouraging socialising, meeting fellow Veterans or seeking specific welfare, well-being and / or mental health support and advice. Veterans using the service, in collaboration with Peer Support Workers, can identify specific interest groups and activities as part of V1P programme of events. (see events section)
Shoulder To Shoulder Erskine
Shoulder to Shoulder Erskine is a new project, run in partnership with leading Scottish veterans' charity Erskine and funded by Forces in Mind Trust and the Henry Smith Charity. It offers support to ex-service men and women and their families in Edinburgh and Glasgow.
The project will train and match 100 volunteer mentors to provide one to one support to help veterans and their families access the services required to make that transition to civilian life. Each mentor will support a veteran or family member once or twice per month over a period of three to nine months.  
If you'd like to volunteer as a mentor for Shoulder to Shoulder Erskine or think you would benefit from a mentor, we are here to help. Please call Ali, the project co-ordinator on 07437 437867 or email ali@timebank.org.uk. Visit 'Shoulder to Shoulder Erskine' to volunteer as a member.here and we'll be in touch.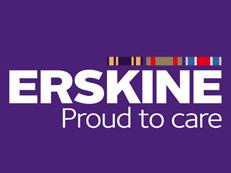 Legion Scotland Comradeship
Comradeship is a vital part of the identity of Legion Scotland. We were originally created as The Royal British Legion Scotland following the First World War with the aim of helping a huge number of ex-military personnel coming home from war who needed all kinds of practical support with money, work, health, housing and other family issues. We see comradeship activities as one of the ways we can make a positive difference to the wellbeing of veterans.

Today, the activities re-create that sense of protection that can only be found from being surrounded by like-minded individuals who only have the best interests of each other at heart. 

Our comradeship activities are a way for ex-service men and women and their families to meet new people, talk and share experiences and ultimately make friends.

As well an established national sports competition that Legion Scotland runs each year there are a wide range of comradeship activities on offer. We hold indoor archery twice a month, clay pigeon shooting, curling, outdoor bowls, disabled fly fishing, Xtreme carting and many more!
Contact Us
If you would like to contact us please use the contact form below or write to us at:

Legion Scotland
New Haig House
Logie Green Road
Edinburgh EH7 4HQ

Tel:  0131 550 1583

Contact your Local Legion Scotland branch. If your branch does not have contact details shown please contact Legion Scotland Head Office stating which branch you wish to contact, and your email address will be forwarded to the relevant branch.
If you wish to join or enquire about joining Legion Scotland please complete the application form here.

If you have any suggestions for amendments to be made to the website please email us at c.mcmonagle@legionscotland.org.uk.

Horseback UK
In 2009 HorseBack UK as it was now known gained charitable status with the aim of taking wounded servicemen and women and introducing them to horses. Through working with the horses amongst a like minded group, service personnel who had been mentally and physically scarred could regain their confidence, dignity and especially in the case of amputees, mobility.
As the idea grew and developed, another crucial layer was added to the initial notion: using those who had themselves been injured as a result of service to their country to assist in the delivery of the courses. This has the beneficial effect of reproducing some of the familiar camaraderie that service personnel have experienced. Most crucially, they do not have to explain themselves. There is the link of shared experience, and the understanding of the military ethos. For the instructors themselves, the ability to give something back, to help their wounded comrades, brings a sense of confidence and achievement.
HorseBack UK
Ferrar, Dinnet
Aboyne, Aberdeenshire
AB34 5LD
Telephone: 01339 880487