New re-purposed Rosewell Centre in Lochore
The newly re-purposed centre is now the new home of Veterans F1rst Point (V1P) in Fife along with other community services.
To mark the occasion, Keith Brown, Veterans Minister and Cabinet Secretary for Justice, attended the opening, along with a number of veterans who are currently accessing the service.
Mr Brown said: "This vital new centre demonstrates the tremendous power of local partnerships in providing community support services for veterans and their families. "This approach, where individuals with direct experience of the veteran's community work alongside our NHS staff delivering accessible, credible and co-ordinated services, is invaluable. "We are committed to giving veterans the best possible care and support and this service is one of six Scottish Veterans First Point centres jointly-funded by the Scottish Government."
Cllr Rod Cavanagh, Fife's armed forces and veterans champion welcomed the launch. He said: "Having support in place, in a welcoming environment, has been at the forefront of this project. "I'm really proud to be part of this project and I look forward to how the space and services develop over time."
Veteran Susie Martin added: "The new Rosewell Centre will be a haven for myself and others, which it will provide us with a variety of welfare, social and mental health support, together with comradeship and most importantly a cuppa and a catch up, giving us a sense of wellbeing."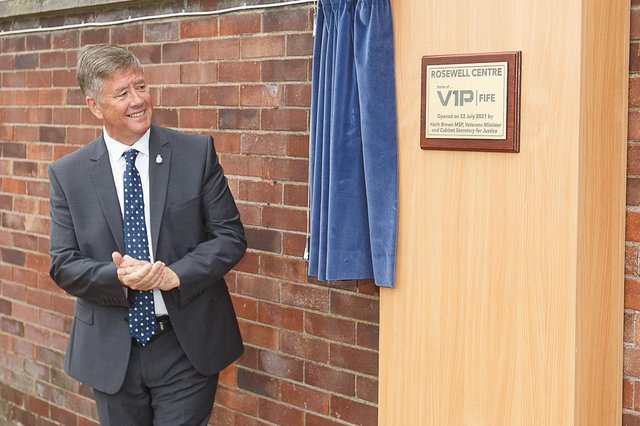 Keith Brown, Veterans Minister, unveiling the plaque at the newly re-purposed Rosewell Centre.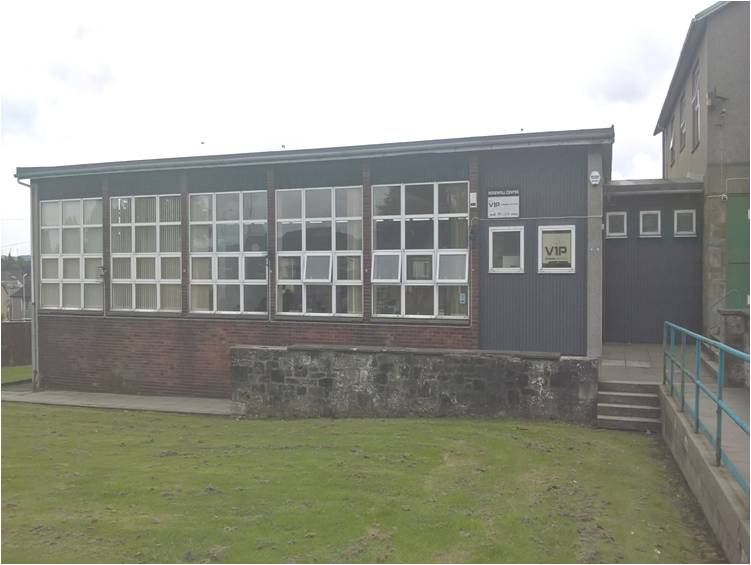 The Roswell Centre Home to Veterans F1rst Point