Deborah Burns - Winner of The Daily Record Forces Hero Award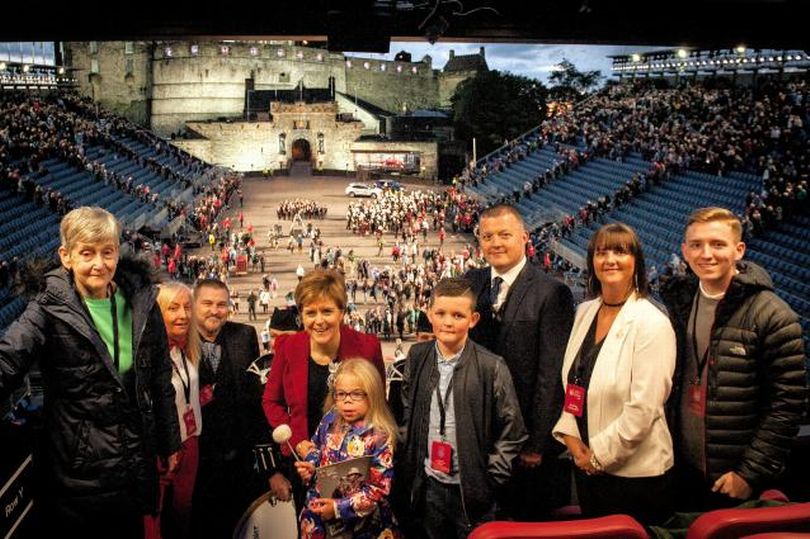 Deborah Burns, Daily Records Our Forces Hero winner and Veterans First Point Peer Support Worker, joined all other award recipients at the Edinburgh Military Tattoo with First Minister Nicola Sturgeon this week.
Read the full story - http://www.dailyrecord.co.uk/news/scottish-news/nicola-sturgeon-hosts-magical-day-10995977
Deborah Burns, is a Veteran Peer Support Worker for V1P Lanarkshire and on the evening of Friday, 19th May 2017 at The Doubletee Glasgow Hilton she won the Daily Records "Our Forces Hero" Award. This Award recognises an outstanding serviceman or woman who deserves to be honoured alongside Scotland's Unsung Heroes.
According to Deborah, "It was simply amazing, words can't even describe how special a night it was for all involved. I did meet my hero Martin Compston and got my picture taken with him (he kissed me 4 times and told me I smelled amazing)… I can die a happy women!!!"
Veterans First Point was never far from her mind, "There has been quite a bit of media coverage the last few days and I've did a lot of interviews and advertising V1P including on the night."
You can read the full article - http://www.dailyrecord.co.uk/news/scottish-news/stars-take-back-seat-daily-10471557